Welcome to my website
Since 1 September 2017, I am Professor of Politics & Governance at the Utrecht University School of Governance of Utrecht University, the Netherlands.
Before joining Utrecht University, I was Professor in Political Decision-Making at the
Department of Political Science and Public Administration
of the
Vrije Universiteit Amsterdam
, the Netherlands. In that capacity, I served as the director of research of that department, as Head of Studies Politics of the BSc program
Philosophy, Politics and Economics (PPE)
. I was also a member of the management team of the PPE program's John Stuart Mill College. My research and teaching interests are in political decision making and judgment, comparative political economy, and political methodology. My current research largely took builds on the VIDI project 'HIGH-RISK POLITICS: Explaining and Improving Political Actors' Decision-Making on Electorally Risky Issues' that I directed between 2012 and 2017. This project, funded by the Netherlands Organisation for Scientific Research (NWO), studied risky decision-making of different political actors (politicians, political parties, governments) on salient issues (welfare state reform and military intervention). See also the project's website
www.highriskpolitics.org
. Since 2014, I am a member of
The Young Academy
(
De Jonge Akademie
) of the Royal Dutch Academy of Sciences, a platform of young top-researchers. You can find a very short (19 sec.) introduction about my work
here
(in Dutch). For more executive positions, please have a look at the
Curriculum Vitae
page.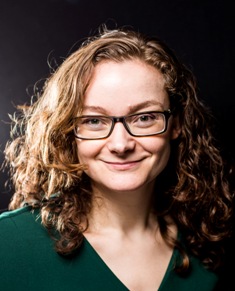 Contact
Prof. dr. Barbara Vis Utrecht University School of Governance Utrecht University Bijlhouwerstraat 6 3511 ZC Utrecht / the Netherlands t: +31(0)30 253 4935 / e:
b.vis@uu.nl